What's the elevator pitch for your company and why did you get into this business?
Here at Outline Unicorn, we help you build well-kept and organized financials for your business. By creating this solid foundation, we help you save time and money through the ​use of an automation system, which includes multi-function roles and financial advice.  With my 18 years of experience in Accounting and Finance, it was a natural transition to start this business. I am passionate about creating value for startups, small businesses, and other professionals.
Who was the biggest influence or help in kicking off your business? What did they do to help?
This community of supportive and like-minded people at Collab Space has proven to be the perfect place to start my business. One of the big benefits is the monthly Entrepreneurs In Action event that Collab Space hosts. It's a great place to meet potential clients, and chat with existing ones.
What do you think about the concept of work/life balance as an entrepreneur?
As a one man show, ​ it can be difficult to balance your work and personal life. When you are an entrepreneur there is no traditional 9-5 schedule, instead, you end up working around the clock on both weekdays and weekends. Working for yourself makes it all worth it though!
How did you get your first client?
My first client came through the Entrepreneurs in Action monthly networking event, at Collab Space. I highly recommend starting with people within your network to test out your product and services with them, before reaching out to the wider public. Collab Space has proven to be the perfect place to start!
What is your favorite business-related quote and what does it mean to you?
"The secret of change is to focus all your energy not on fighting the old but on building the new."-Socrates. To me it means focusing on the power of now, and then build strategies to reach your goals.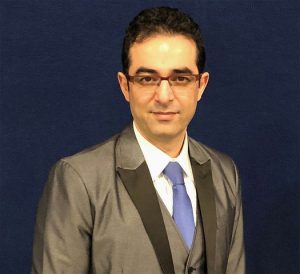 Walid Timani
Email: [email protected]
Upcoming events or promotions? Yes! Starting now I have a special promotion for the tax season. Any new client will get a 40% discount for personal income tax returns, and a discounted rate for bookkeeping and corporate tax. Contact us to learn more! Follow Outline Unicorn! Website: https://outlineunicorn.com/