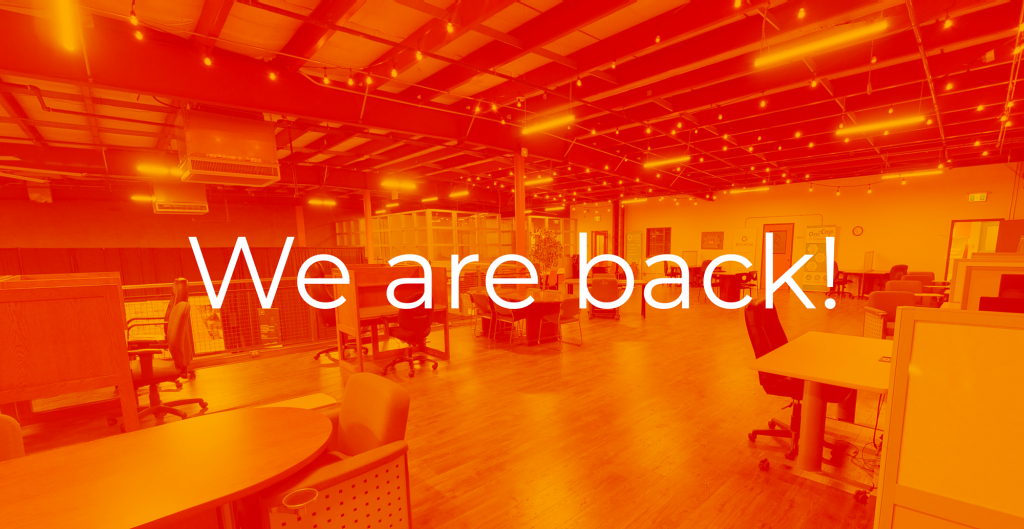 After a long 5 months, Collab Space offices are now open! We're excited to have you back and we've been working hard to ensure your health and safety. The health and safety of our customers is our top priority, so we've made a few changes to the space and updated our guidelines. Now that we have been given the green light to reopen, here is what we are doing to ensure your health and safety based on the guidance from the local and federal health authorities.   
Constantly cleaning and sanitizing all spaces. We are committed to keeping everyone safe, all meeting rooms, private rooms and common areas will be carefully cleaned on a daily basis.  
Stacking up on sanitization materials like wipes and hand sanitizer dispensers for your disposal.  
In the event that a Collab Space customer tests positive for the COVID-19, we will notify all other customers as well setup a disinfection plan.  
Deep cleaning and regular disinfection of shared areas will be performed regularly. Areas such as handles, bathrooms, desks and chairs will be wiped down with an antibacterial cleaner frequently throughout the day. 
We're just a hop, skip, and phone call away!