What is your "ask" right now? What would most help your business grow at this moment?
The LDAO-C is a non-profit who helps the learning disabilities community through programs, education, resources, and raising awareness. We are completely self-funded with no government grants, so our biggest ask always pertains to funding. We hold various fundraisers and seek grants to keep our doors open, but funding opportunities are sparse.
What events do you make a point of attending on a regular basis? What value do you get out of these events?
We network with our LD community as much as possible. We hold events such as our free monthly Info Nights, where we have a speaker come in and present on various topics related to LDs. This is well attended by parents and professionals. We also attend other events in the city that are connected to LDs and LD services.
Tell us about your team. Do you have any rock stars you'd like to acknowledge?
Our executive director, Marianne Long, is completely amazing! We wouldn't be here anymore if it weren't for her and her over-and-above efforts!
How do you measure your client's satisfaction and what have you learned from this process?
We love hearing back from families who we've helped. When taking on a newer program, we will often ask for feedback via survey so we can see what people liked and where we could have done better.
What is your favorite business-related quote and what does it mean to you?
"If your ship doesn't come in, swim out to meet it!" – Jonathan Winters
Of course we can often feel like we are swimming around the marina looking for that ship on the horizon! 🙂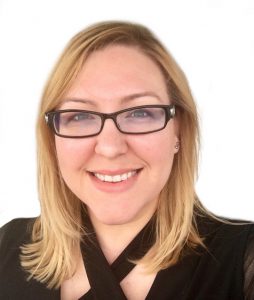 Heather Desjardins